If you are not into this whole wellness revolution, I need to stop you right here.
STOP READING because this is not for you.
I do not want to be insistent, invasive or pervasive so I am giving you a way out.
…
…
…
Are you still here?
Great, that's awesome!
Truth is, I cannot stop sharing my newfound love for natural sources of health and wellness in my home.
Essential oils? Himalayan salt lamp? 
What is up with me? Why the sudden shift to these products?
Well, let me start with something for you to think about –
The American Cancer Society says only 5 to 10 percent of all cancer cases are from gene defects. 5 percent. But lately, almost everyone of us knows someone in our circle suffering from the Big C. Are they part of the 5 percent who are genetically predisposed to this disease or part of the 95 percent of cancer cases which are environmentally driven?
Where does this come from? The food we eat? Our stress-laden lifestyle? Lack of sleep? Toxins and chemicals in our homes?
Next: me having APAS. My immunologist said that it is more likely a lifestyle disorder. Like cancer, there is a small percentage of people who are genetically predisposed to the disorder. In my case, I don't think so. My sister doesn't have it and we basically grew up in the same environment until I migrated to Manila.
So what could it have been? Maybe my lifestyle here was a contributing factor. Poor quality of food. Poor quality of sleep. Again, toxins? Chemicals?
While I do not have an answer to these questions  I truly believe that going back to the basics, to the wonders of natural medicine, can bring my family a lot of benefits. Even the medicine my high-risk OB is giving me for my flu and cough are from plants (Lagundi capsule, just to give you an idea) and she also gave me a go signal for diffusing essential oils to aid in my nasal function.
So why am I telling you this?
Because this is my big WHY.
Because I want to lessen Santi's (and his soon-to-be sister's) exposure to toxins and chemicals. In my own little way. One step at a time.
And because it has worked for us, I wanted to reach out to monmies like me who would also want to be wellness gatekeepers of their homes.
Why essential oils?
Well, I have always been an olfactory person so my love affair with scents has been ongoing for quite some time. I started with scented candles and incense sticks (I wish I knew they were toxic and not good for the health!!!) then, later on, bought an air purifier and commercial "essential oils" that you see in the malls.
But that all that there was to it – or so I thought – just the lovely scents of these oils. I never knew that they are loaded with preservatives and other chemicals and might have been doing me and my family more harm than good.
It was only this year when I kept on seeing posts from several friends about how essential oils have helped them support their family's health and wellness. I think that many young mothers, like me, would want the best for their family.
So when I heard about essential oils being beneficial for one's health and wellness, I was intrigued.
Did you know that essential oils are, in fact, so hard to produce? In fact, here is a little trivia: 1 drop of peppermint essential oil = 28 cups of leaves!!! Pure essential oils are so potent that 2 or 3 drops are enough for diffusing your whole room. This means that those small bottles of EO actually go a loooong way!
I am very new to this but I wish I have used it sooner! These essential oils have greatly helped in supporting skin health especially for Santiago, encouraging proper nasal function for all of us, promoting better sleep (YESSSS!!) – the list goes on.
So, what if it won't work?
But as I always say, what if it will? Won't it be a goldmine if it actually does and you are able to provide something really really good for your children?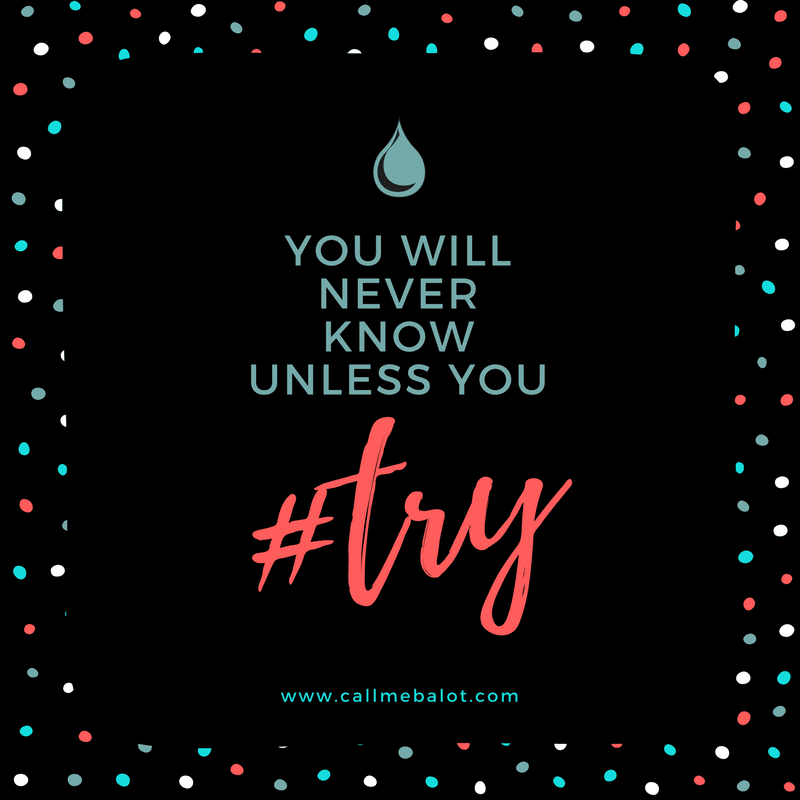 Truth is, like with your other health and wellness products, there is really no way of knowing until you try it for yourself. Each one of us would have different reactions to the different products that we are using. What works for one may not work for everyone.
But isn't it worth a shot? There wouldn't be a semi-cult following if it doesn't work, don't you think? 
Disclaimer: As of November 2018, I am not officially a YL distributor. If you want to purchase YL products, let me know so I can hook you up. I will be posting more about this soon. If you want to deeply about oils regardless of the brand you use, join my tribe at Lana Lane and let's share our passion for oils. Thanks, guys!