Mother's Day.
Five years ago, I never thought I would ever celebrate this day. But God has been good and I am now holding my two rainbow babies, Santiago and Lucia.
The road has been long and rocky but the values this journey has taught me has been immeasurable.
I made a pact with the universe that when I would be successful in overcoming my condition, I would raise awareness about repro-immune disorders to hopefully help women who are like me.
The universe has answered this year. In ways I have never imagined.
Last Friday, I was able to share my story through the Mother's Day special of the Philippine Daily Inquirer.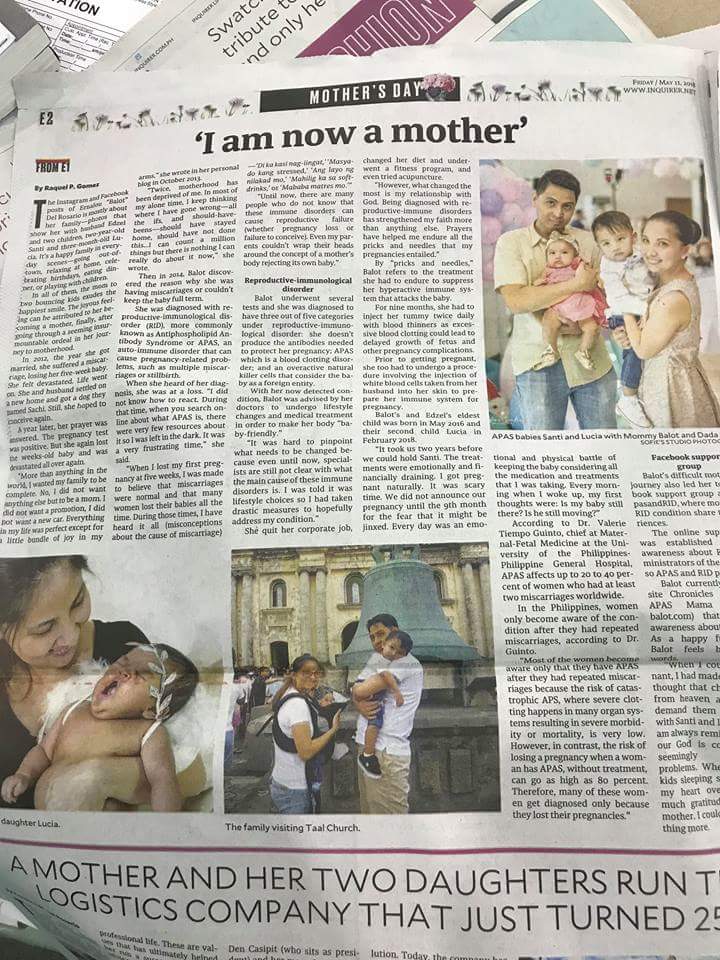 To read the whole article, visit this link.
My blog has also been getting more hits. More than that, I, together with some other RID sisters are also organizing a lay forum for APAS and RID awareness in cooperation with the Philippine Society of Allergy, Asthma and Immunology, Inc.
The ball is now rolling and I am glad to be part of it. I can't wait for what is in store for us in the coming months/years. I pray that more and more women and couples will know about RID so that one day, in His time, they will also hold their rainbow baby in their arms.
Join me in this advocacy, loves. Lets get rid of RID.
xx