If you have been following my social media accounts, you would notice that I have been posting a lot about essential oils (or EOs) lately. It has been more than just two months when I started with my Young Living starter kit and for now, I see no sign of me stopping just yet.
It took me a long time before I decided to take the plunge because it is really an investment (read: not cheap).
But what finally convinced me to go into EOs? Here are my reasons:
1. There were too many testimonials that these little wonders work. Too many for the claims to be fake.
I came across several moms recommending EOs in one popular mommy group in Facebook for the overall health and wellness of their families. While there are no approved therapeutic claims, many moms swear by it. My sister-in-law in Australia (where all the health revolution seems to be coming from) is also using a local EO brand for her family's different health concerns. In my case, I was looking for an alternative natural solution for the mister's snoring, LOL (find out more about that here>>)
2. There are too many interesting things you can do with oils, not just diffuse it.
I purchased Valerie Ann Worwood's The Complete Book of Essential Oils and Aromatherapy from Fully Booked Online>> and I was amazed by the endless recipes you can do with EOs. Imagine a more natural home with DIY face serums, bug sprays, toy cleaners… The possibilities are endless!!! It is refreshing to think that you can cut down on your family's exposure to chemicals by making your own household staples and knowing exactly what are in those items.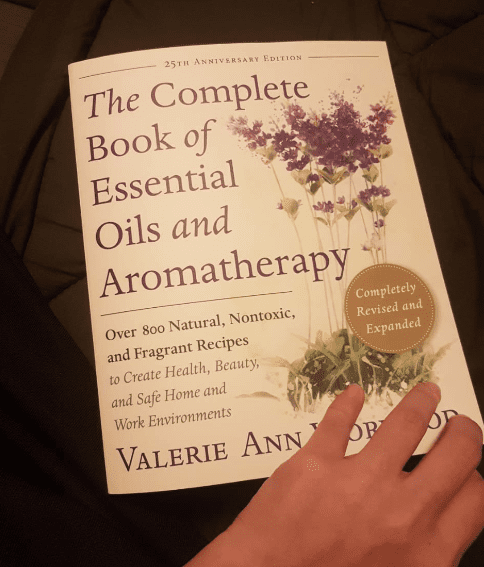 3. It would still come out cheaper in the long run.
Based on my computation, using oils to promote overall health and wellness for my family was still more affordable and sulit than racking up bills on medication. As they say, prevention is always better than cure.
4. I wanted a healthier lifestyle.
Ok, this may be not for me (I am a huge Mcdo lover) but I wanted something better for Santi — for him to be less exposed to chemicals and have access to a more natural way of life. I hope that I can inject this mentality to the other areas of our lives as well.
5. My pedia and OB gave me a go signal!
This was a huuuge factor for me! Even my pedia is a YL user as well!
So there you go, loves! If you are pondering if EOs would be beneficial for you and your family, message me so I can give you several resources that may help you 🙂 Toodles! x
Disclaimer: As of November 2018, I am not officially a YL distributor. If you want to purchase YL products, let me know so I can hook you up. I will be posting more about this soon. Thanks, guys!